Valentine (2001)★★★☆☆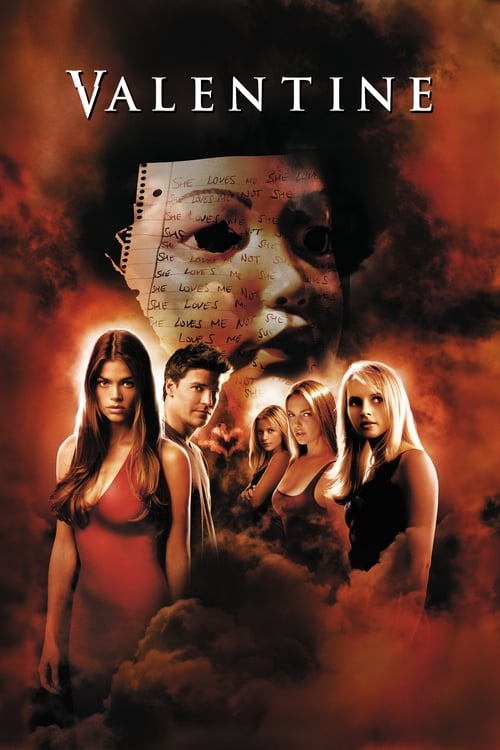 I'm of the opinion that the best way to celebrate any holiday is to curl up with some hot chocolate (or lemonade in the summer) and a good horror movie. Valentine isn't exactly a good horror movie, but it was entertaining enough and definitely appropriately festive.
While the movie got off to a decent start (kids can be so mean!), the story was an old and predictable one. In fact, I (correctly) guessed the ending about 15 minutes in. That said, the acting was pretty good – it'd been a while since I'd seen Marley Shelton or Denise Richards in anything, and having just rewatched Angel I was happy to see David Boreanaz. I definitely believed that all the girls had been mean girls in middle school, and because of the relatively quick pacing of the film, there wasn't a chance for me to second guess the chemistry between any of the actors.
Oh, and all of the deaths themselves were pretty entertaining. I think (spoiler alert) Katherine Heigl's brief cameo at the beginning was my favorite of the bunch, but the one with the winding staircase was also pretty good. The ending was a bit anticlimactic, but I'm not sure if that's just because I already guessed who the killer was.
This movie isn't going to win anyone over with originality or awesomeness, but it's entertaining enough and I'm not unhappy with the time I spent watching it.